Our Story
Quality In Everything We Do
The Pressure Cleaning Guys set out to provide affordable pressure cleaning with a track record that spoke for itself.
From humble beginnings, the pressure cleaning business has grown from servicing driveways and backyards into a company that offers a complete spectrum of pressure cleaning services. We proudly service all of Perth, applying the same fine attention to detail to every job, no matter how large or small
After Hours Service Available
If you need pressure cleaning on a weekend of after-hours we can help.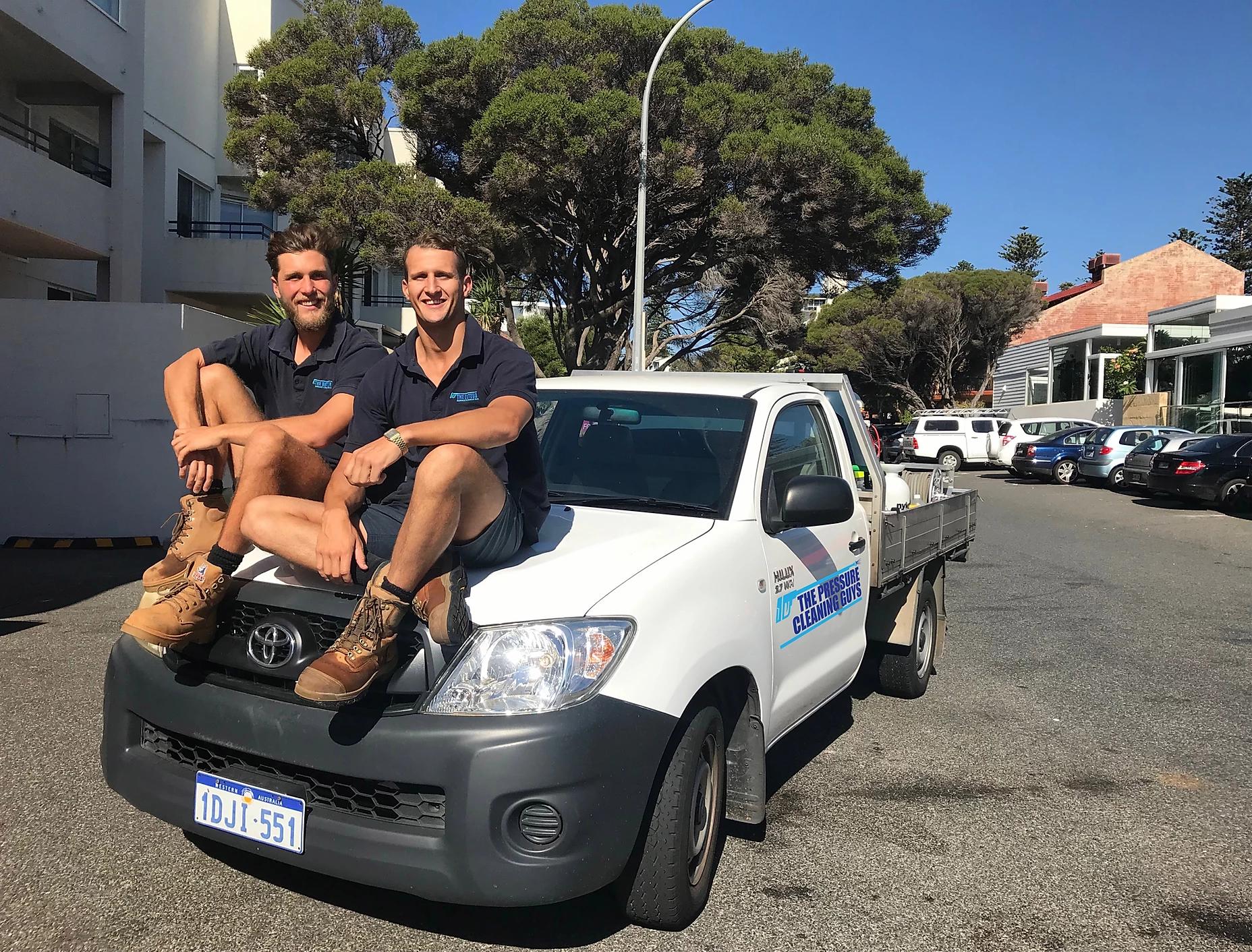 INTEGRITY
We are honest and accountable in all of our dealings, delivering fair value by embracing a client first mentality.
SAFETY
We maintain high standards of safety in all our work and ensure we provide our employees with the resources, training and PPE to safely conduct their work.
SERVICE
Results over profits is our philosophy, and we pride ourselves on going the extra mile to achieve the highest quality of service possible.
SUSTAINABILITY
We pride ourselves on being an environmentally friendly service and always use the most environmentally friendly solutions.
Need Pressure Cleaning?
From Graffiti to mold and moss, there is no surface The Pressure Cleaning Guys can't clean. Call us today and book a free quote.
Your Local Pressure Cleaning Experts
Don't settle for second best when it comes to your roofing repairs. The Pressure Cleaning Guys have a wealth of industry experience and methods in the cleaning process of your roofing and proudly service in Brisbane and Perth metro region, providing a suite of high-pressure cleaning and sealing services.
Call Harry today on 08 6115 0157 and book your Free Onsite Quote within 24 hours to start your process
You can look on our menu to know more about us!