Pressure Cleaning
Services
The Pressure Cleaning Guys operate custom made, high-end equipment capable of carrying out industrial grade cleaning capacity. We are a completely self-sufficient, mobile operation, with transportable water supplies that allow for the delivery of services to remote locations.
The Pressure Cleaning Guys tackle a wide range of challenging jobs, from heat treated pressure cleaning of car parks, washing down commercial and residential buildings, cleaning and sealing home driveways, to removing burnouts and graffiti.
Paver Cleaning
If your paving is stained, or looking dirty pressure cleaning can restore its beauty.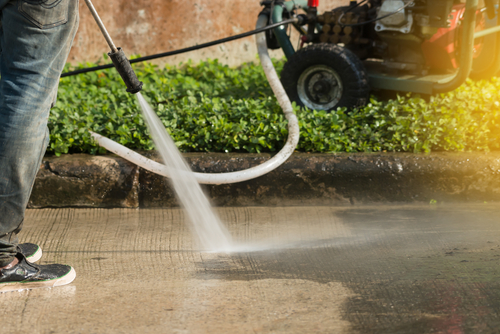 Concrete Cleaning
Our experienced team can remove marks, stains and spills from any concrete surface.
Excellent Service Excellent Results
At 'The Pressure Cleaning Guys' we treat each job as if it was our own and are committed to delivering excellent results each and every time.
The Pressure Cleaning Guys have been in business since 2018. Since then, they have been busy delivering a suite of services across residential, commercial, and industrial environments.
I would highly recommend The Pressure Cleaning Guys.
We liased with Harrison and he was professional and helpful throughout the whole process start to finish.
On arriving at our house he went above and beyond, even helped my husband move heavy planter boxes to do the job thoroughly and properly.